StrataRise PS2 14mm (9/16") Fixed Height Paver Stands
Suitable for self-supporting concrete Pavers and Slabs - for use on pre-levelled areas
This budget, moulded polypropylene, Paver Stand 14mm (9/16") high with water channels in base and 4mm (5/32") wide ribs allows perfect spacing of pavers or slabs. This product is weather-proof and suited for most types of pavers and slabs laid on pre-leveled grit or hard surfaces.
The base of the paver support has a smooth profile which minimises the possibility of damage when used on top of bituminous or other membranes. The base can be easily split into quadrants or halves for use at edges and corners.

Spacer adjustment rings, in 1mm or 3mm (3/64" and 1/8") thicknesses are available to compensate for minor variations in the levels of the laying surface. The spacers can be stacked for larger adjustments and are easily divided into halves or quadrants for use where differences in level are found between adjoining tiles.
The PS2 paver support is also designed to be stackable so, if larger adjustments are required than can be achieved using multiples of the spacer shim rings, you can simply stack additional base supports together to achieve higher support levels.
Recyclable at end of life.
Bulk Box: 360 pieces. Also sold in boxes of 30 or 60 pieces.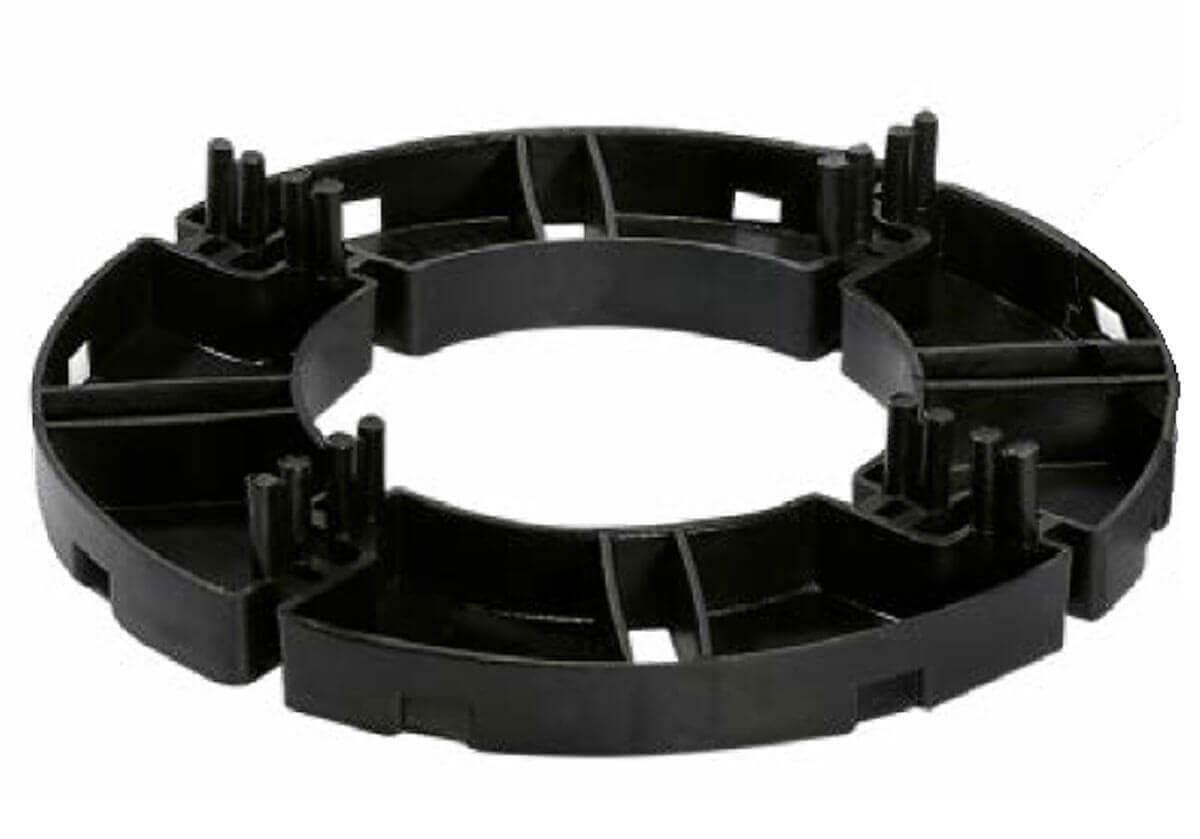 Height: 14mm (9/16" with 14mm (9/16") high x 4mm (5/32") wide spacer ribs.
PS2-14 Moulded Polypropylene Paver Support
PS2-14-1 1mm thickness spacer ring
PS2-14-3 3mm (1/8") thickness spacer ring