This customer in New York came to us looking for a better solution after seeing and rejecting the installation work of a local contractor.  He cancelled the contract and sent us the picure below showing why he reached that decision.  We were able to recommend our 4166ML-SL-P4 Self-Levelling pedestals, with QuickClick Extenders, to provide exactly what was needed. 
The difference in quality is clearly evident in the later installation pictures we were sent.
If you have a problem with, or any questions about, a project you have in mind you are more than welcome to contact us for ideas or information.
Some pictures from the project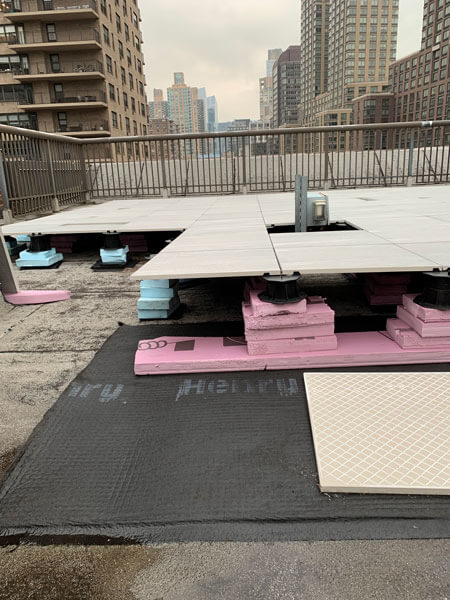 NOT the right way to do the job!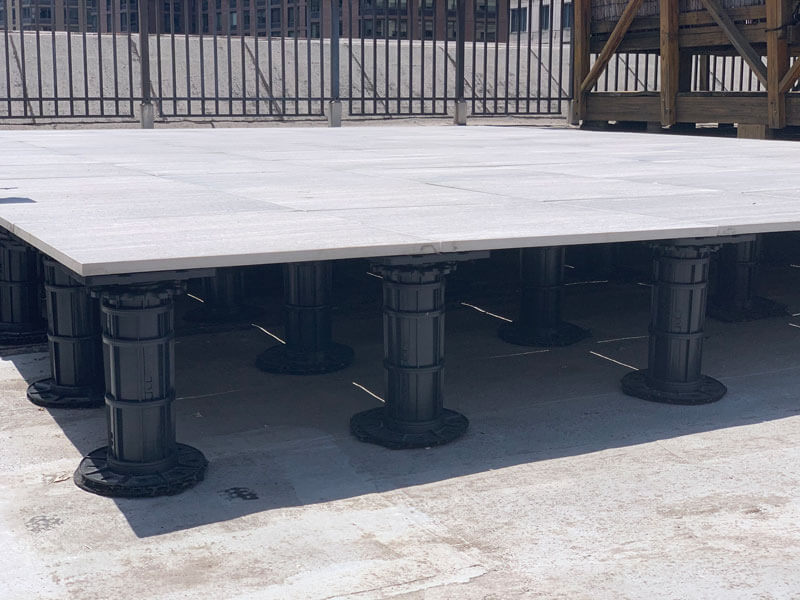 A professional solution - that looks more like it!